Strategy Is EVERYTHING! 👊🏽🤗
By embracing The dugas Method of Strategic Planning, you will elevate the success of your organization and its projects, programming + operations. Beginning, implementing + evaluating with strategy connects your work to an enduring truth - strategy is the north star and the cornerstone of every stage of your success.
Early in her career, dr candi realized the power of consistently working through a purposeful plan. Today she's mastered this process, and shares it with others via The dugas Method. It's truly a game-changer in charting a course forward; it will transform the efficacy of your work.
Why is Strategy Everything?
So many new ideas, products + services constantly vie for our attention and investment today. It can be challenging to discern and focus on our next steps to realize a vision, mission, and their goals. When we have a strategic plan, it becomes the compass that keeps us on course. The directions have been carefully considered and clarified in community to provide a tactical approach to ensure every step forward builds momentum and culminates in success. Strategy is ideation, consideration, collaborative determination + intention.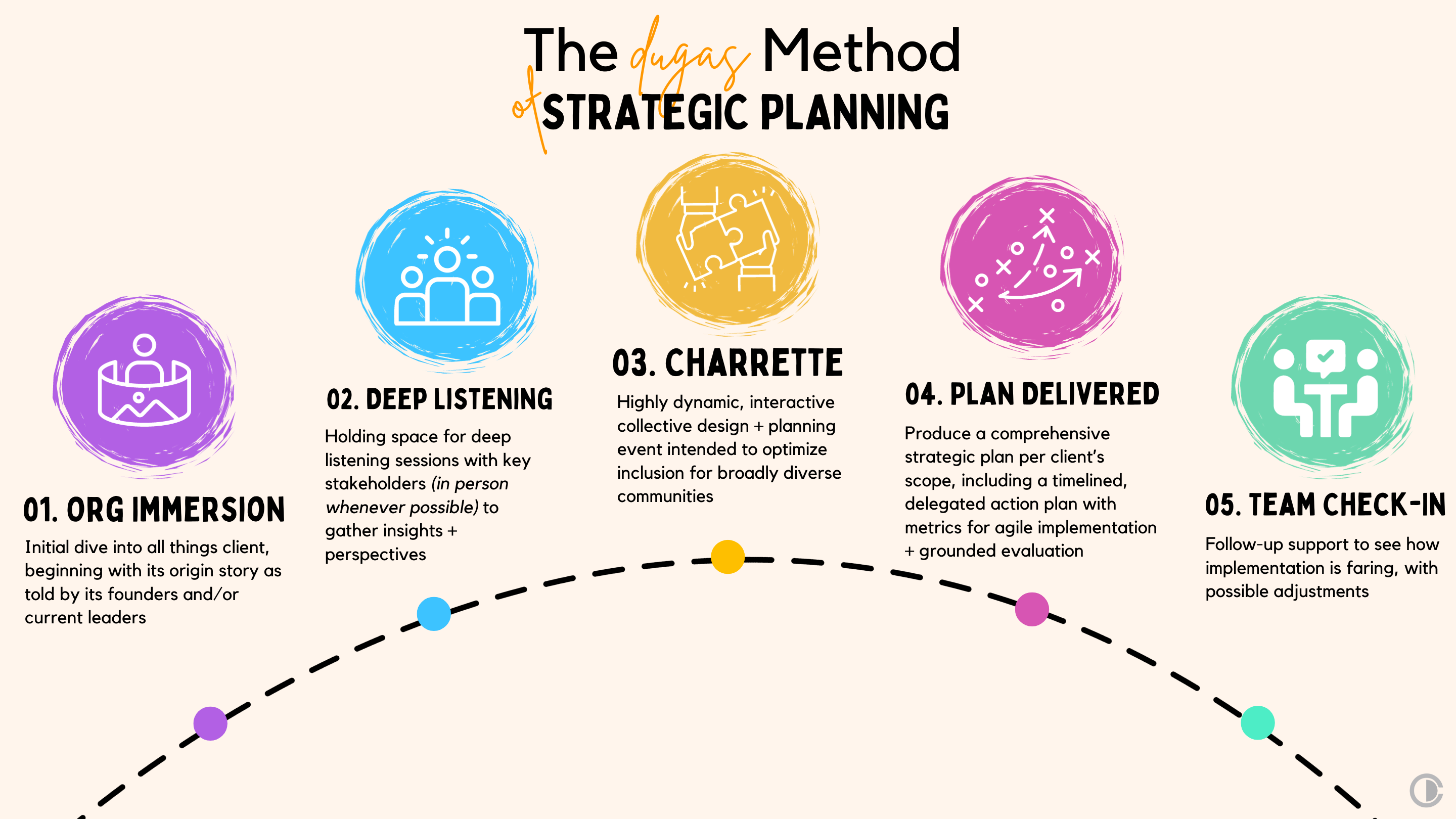 The dugas Method Navigates with Distinction
Our unwavering commitment to building a balanced strategic plan of structure and flexibility with you is what sets our process apart from the rest. With you in your context, we curate + craft a living document that requires your team's constant interaction; it will never collect dust on the shelf. To invest in a strategic planning process is significant - time, money, effort/energy. The dugas Method ensures that your plan - when followed diligently - will consistently guide you + your team towards your goals, objectives, and desired outcomes, even through what can become a maze of challenges, uncertainties, and changing dynamics over time.
Shine Through Your Gateway to Unlimited Potential
The dugas Method is designed to support and guide your organization to optimizing its brilliance. It's all about transforming your vision into tangible results and by following an aligned road map that's also adaptable to the curves - even sharp turns - ahead. With us, you're not just planning; you're pioneering. You're not just strategizing; you're succeeding.
May We Join You on Your Journey to Success?
Book your complimentary consultation; let's get started on your tomorrow, today!