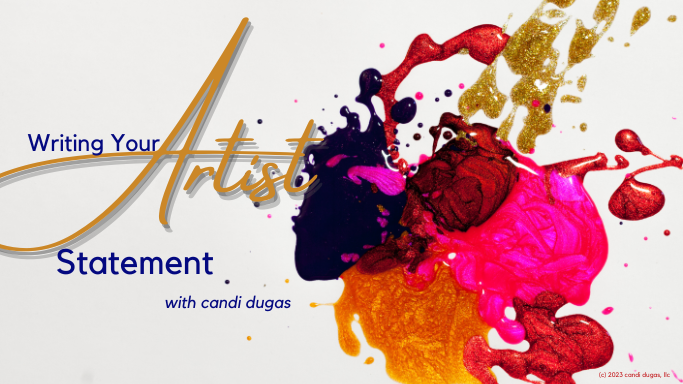 BE ever-ready
Are you an artist looking to communicate your creative journey, inspirations, and aspirations effectively?
This 4-week virtual course will guide you in crafting an authentic, comprehensive artist statement that resonates with your unique artistic voice and supports the stage for your successful creative career.
No more blank-page procrastination! 😉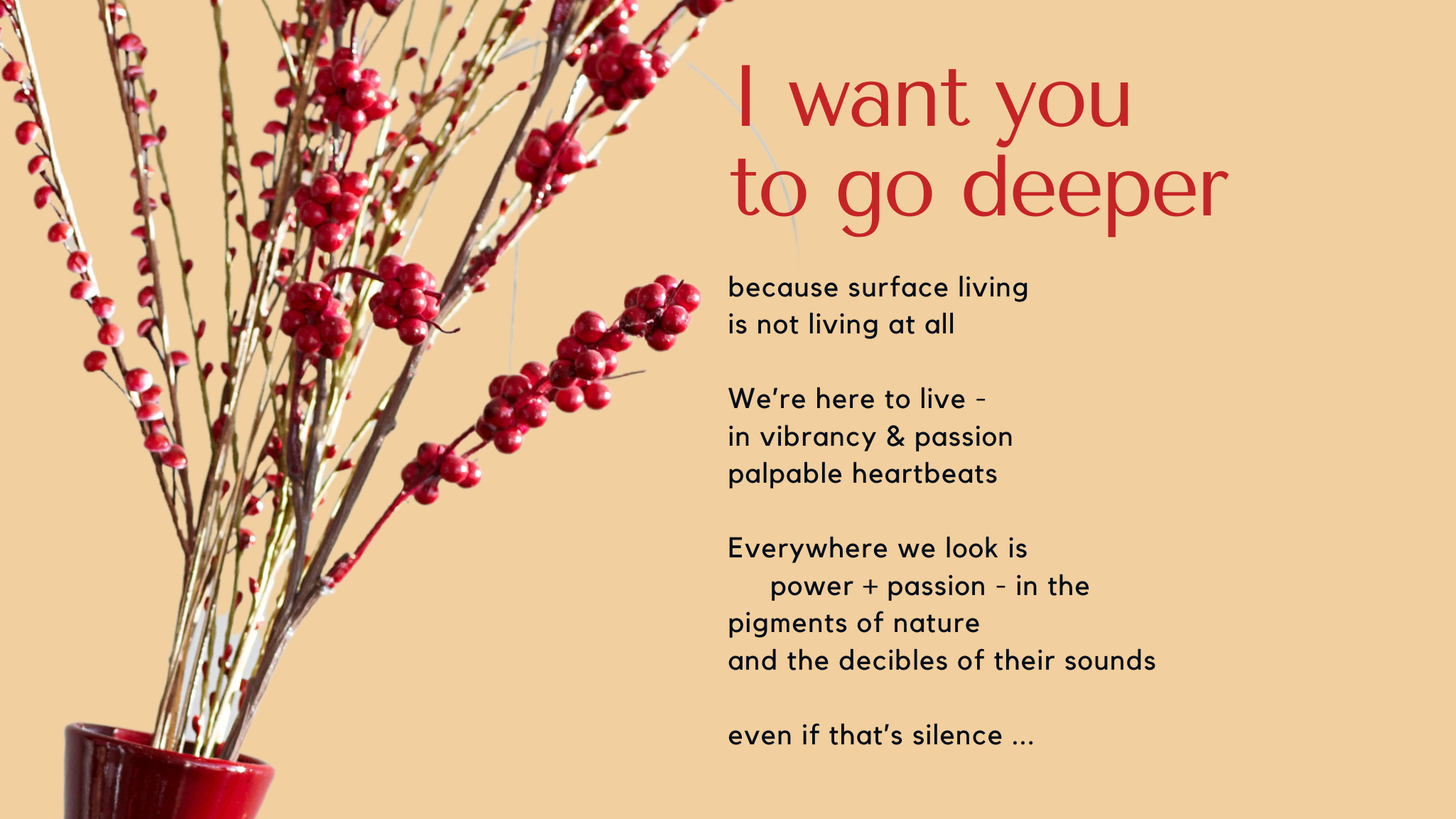 BE YOU from the inside out
You'll be able to pull from this statement readily for various purposes, from gigs to grants for the next 3-5 years.
Each week, you'll receive personalized feedback on your drafts to ensure your statement evolves into a powerful tool that reflects your artistic identity.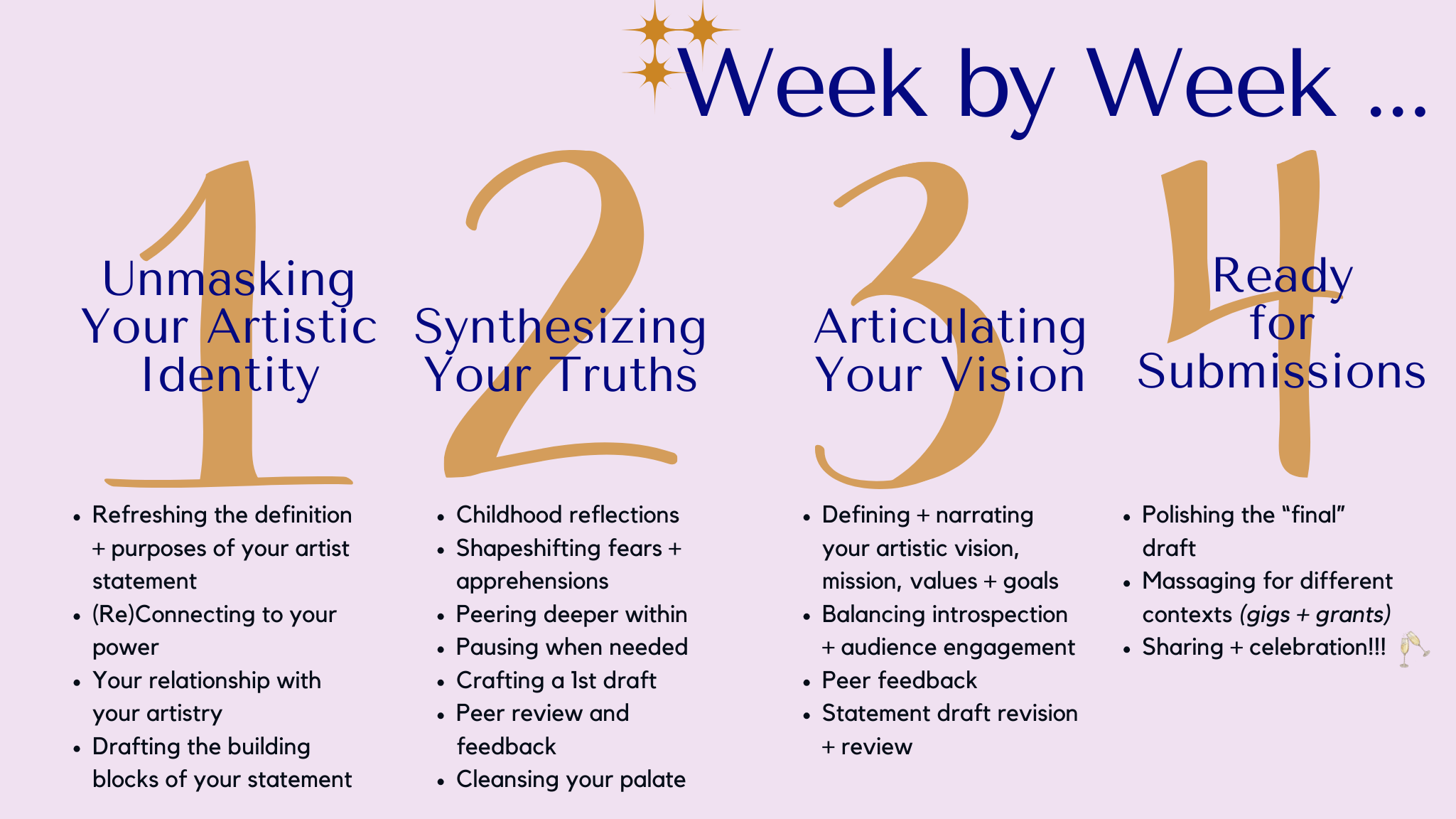 The dugas Method of the Artist Statement
The secret sauce of my approach to sustainable artistry is rooted in authenticity, intentionally tapping into who we are within since that's always coming through the work we put out into the world.
My method is like writing on the sky of unlimited possibilities.
It has helped me book gigs, fund my projects with tens of thousands of dollars, and develop a solid career that reflects who I am from the core of my being.
I'm honored for the opportunity to help you, too, write on your sky.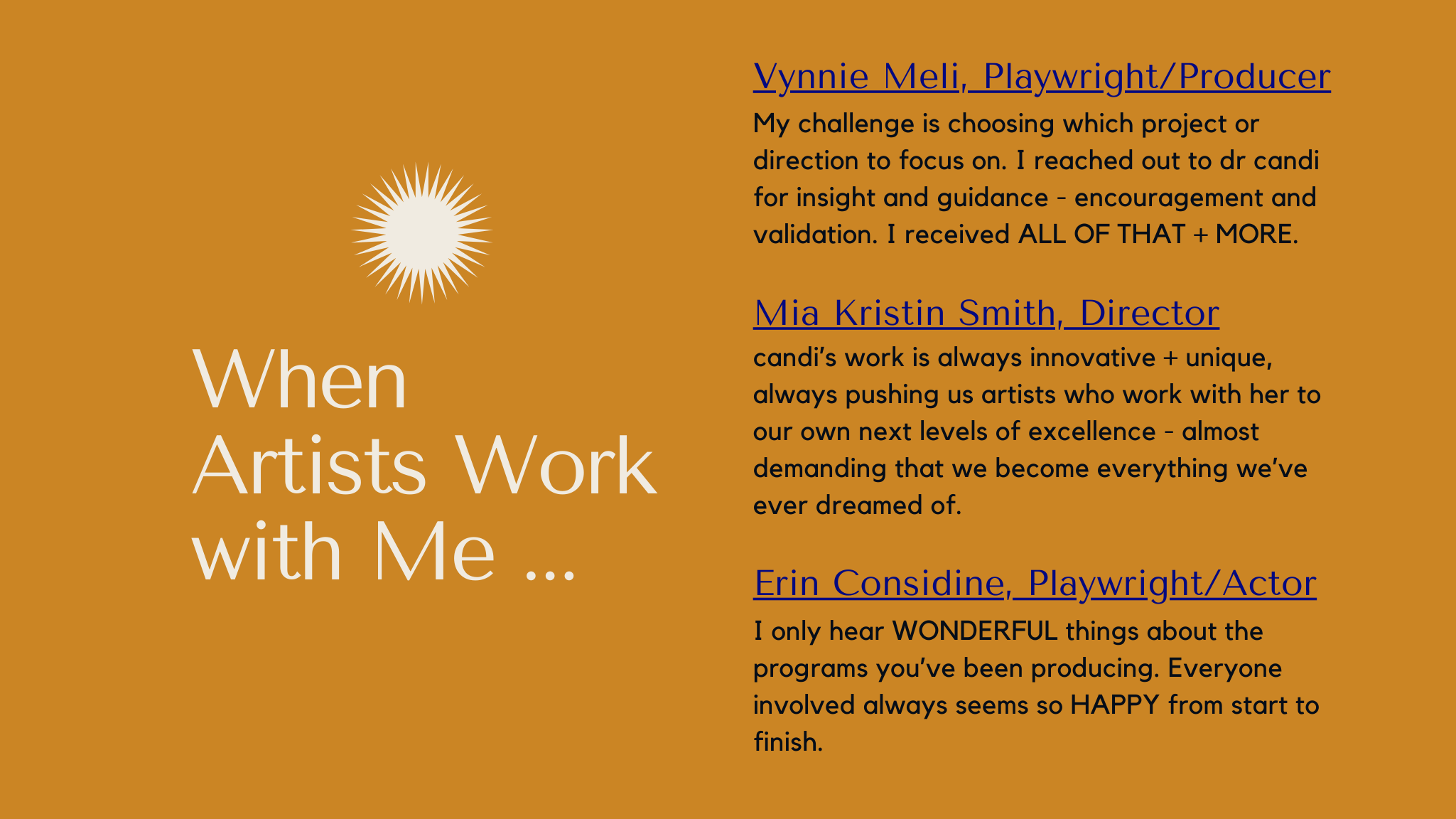 By the end of this course
You'll have a powerful artist statement that not only represents your creative journey authentically, but also adapts to the specific needs of different artistic opportunities over the next 3-5 years.
Your artistic voice will shine through in your applications + submissions, making you a stand out artist among your peers.