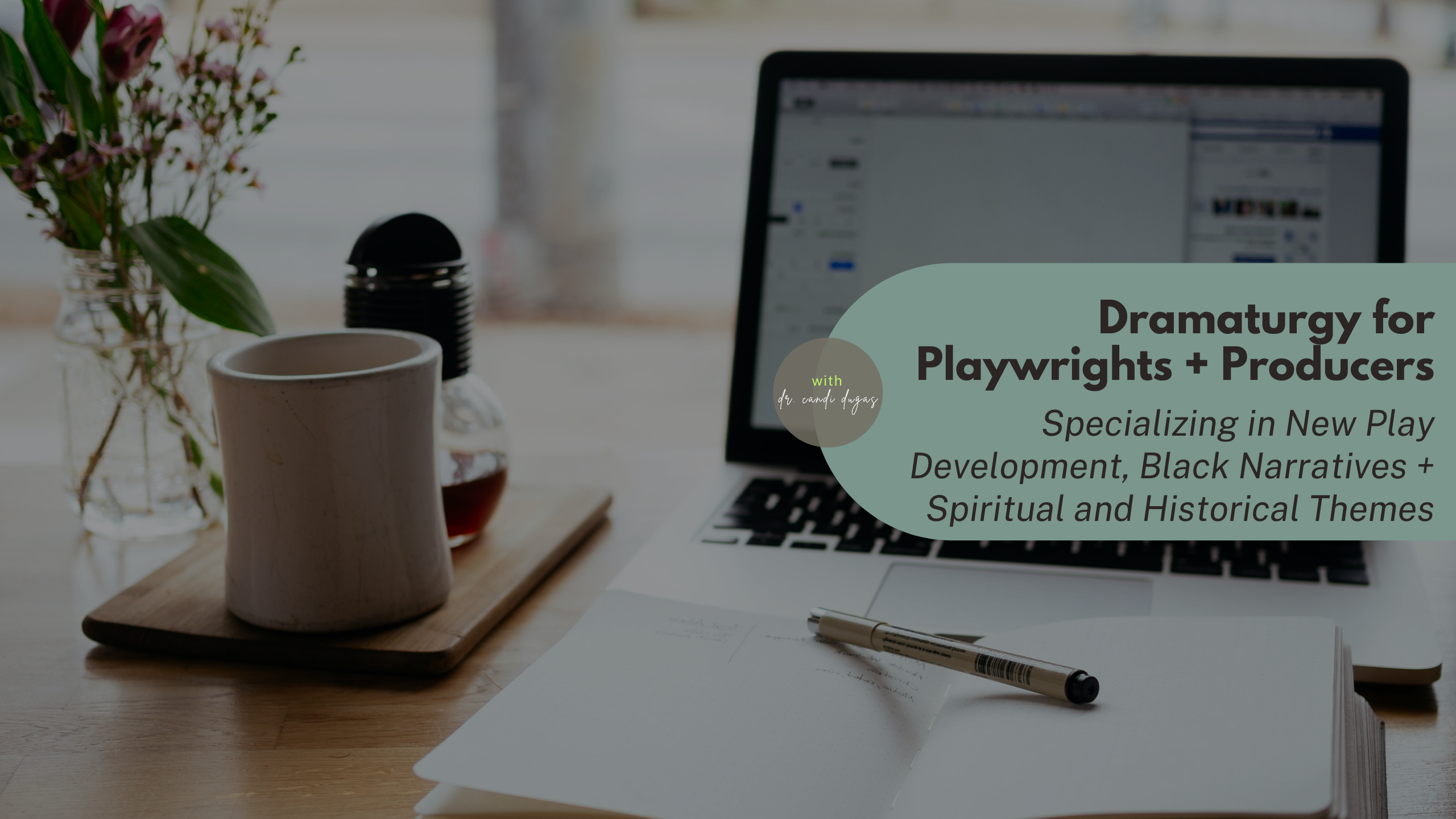 "Dramaturgy is the study/theory/practice of dramatic composition + structures." ~Addae Afura Moon, MFA
cda dramaturgy specializes in new play development by supporting either the playwright or producer in ensuring that their unique/authentic voice (brand), and  goals/objectives for the play remain our north star throughout the development process.
A new play is a new life entering this world. Birthing it requires a doula. Dramaturgs are doulas.
We listen actively, seeking the deepest depths and the greatest fullness of the story, its characters + world toward inviting an audience on a journey, an experience that will make a meaningful difference for them, their communities, and our world.
As with new play development, while employing my other specialties of supporting Black narratives along with spiritual and historical themes - we engage our keen discernment for the kinds of details that result in nuances that endearingly connect a play to its audience.
And when that intimate connection happens, folks wanna experience these plays over and over and over ...
Learn more 👉🏽 The dugas Method™ of New Play Development: Dramaturgy
Let's chat to discuss your dramaturgical needs: